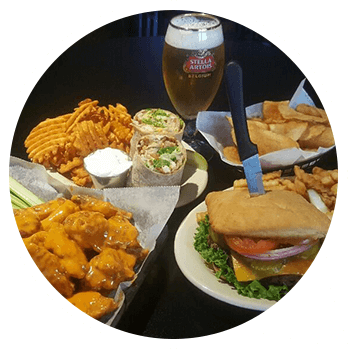 Rookie's Sports Bar and Grill Has Everything You Need For a Great Time
Rookie's Sports Bar and Grill is your friendly neighborhood Appleton sports bar. Whether you just want to grab a beer or watch the Badgers, Green Bay Packers, Brewers or a Milwaukee Bucks game, come on down to Rookie's. Our staff is welcoming and always ready to enjoy a good chat. We have a variety of beer on taps and serve top shelf liquor. We pride ourselves in offering great service and look forward to serving you!
We serve a selection of burgers, wings, sandwiches and of course a phenomenal Friday Fish Fry. We hope you will always have a great time at Rookie's, whether you are watching sports, eating, drinking or just hanging out. What makes Rookie's one of the best sports bars in Appleton? Ridiculously great drink specials, fantastic bartenders, tasty food and an awesome atmosphere. We love where we work, and we love to go to work.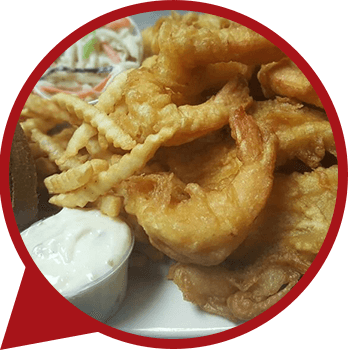 We love to have fun at Rookie's Sports Bar and Grill. If you're looking for a good time with great people, check out one of these events:
– Brewers Bus Trips – Let's go Brew Crew!
– Packer Bus Trips Every Home Game – Go Pack Go!
– Daily Drink Specials – Happy Hour Appleton!
– Wednesday & Friday Fish Fry – One of the best!
– Pool Leagues – Sign up now!
– Annual Golf Outing – Always for a good cause and always a ton of fun!
– Mile of Music – Check out our showcase!
1) $0.50 Wings (Traditional & Boneless) during all games
2) Michelob Ultra & Nurtl Drink Specials
3) Bud Light Girls Appearance March 16th, March 17th and April 3rd
4) Score (Radio Station) Thursday March 16th 11am – 1 pm
Sign in Daily during March Madness – Only 1 entry per day and maximum of 10 entries.
Days Available for Sign-In (March 16th, 17th, 18th, 19th, 23rd, 24th, 25th, 26th, April 1st & 3rd)
Drawing will be held April 3rd @ 7pm. MUST BE PRESENT TO WIN
Prizes: 1st Place - $500 Cash Prize - 2nd Place - $300 Cash Prize - 3rd Place – $100 Cash Prize
Additional Prizes: ¼ Barrell, Tailgate Package, Timber Rattler Tickets and many other prizes.
Celebrate St. Patrick's Day
at Rookie's
Drink Specials – Guiness $4.00, Irish Car Bombs $5.00, Jameson Shots $4.00
Wednesday's 7:00 PM
PRIZES!
Every Regular Season Home Game
All Music is 4pm - 7pm on the Patio, inside if raining
MAY
Sunday 24th, 4pm - 7pm: Amelia Ford
Sunday 28th, 4pm - 7pm: Toni
JUNE
Sunday 4th, 4pm - 7pm: Until Dawn
Sunday 11th, 4pm - 7pm: Paul Hanna
Sunday 18th, 4pm - 7pm: Chris Okkerse
Saturday 25th, 4pm - 7pm: Camille
JULY
Sunday July 2nd: Tae
Saturday July 9th: A-Town Unplugged
Sunday 16th, 4pm - 7pm: Russ Reiser
Sunday 23rd, 4pm - 7pm: Mark Croft
Saturday 30th, 4pm - 7pm: Cheese Doodle
AUGUST
Thursday 3rd, 4pm - 7pm: Mile of Music
Friday 4th, 4pm - 7pm: Mile of Music
Saturday 5th, 4pm - 7pm: Mile of Music
Sunday 13th, 4pm - 7pm: Paul Hanna
Sunday 20th, 4pm - 7pm: Left of the Road
Sunday 27th, 4pm - 7pm:  A-Town Unplugged
SEPTEMBER
Sunday 3rd, 4pm - 7pm: 7000 Apart